About Blu Moon Design
Blu Moon Design is an online boutique of high-quality, handmade clothing. Our philosophy is to let little girls be little—and that means twirling, jumping and playing—in clothing that's fun, colorful, and dressy enough for special occasions but is as comfortable as home.
All of our clothing is made by hand in the U.S.A., with every item given a level of care that only handmade can provide. We have been in business since 2005, sending cute outfits across the United States as well as around the world.
Quality starts with the fabric. All of our fabrics are carefully chosen to be sure each is fun and durable enough for playtime, and comfortable enough for nap time.
Thank you for visiting our site! We are glad you're here and hope you have a chance to look around. Please feel free to contact us with any questions.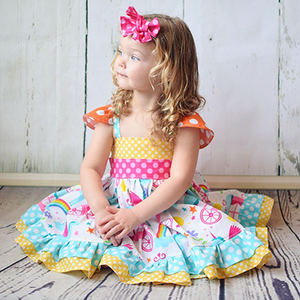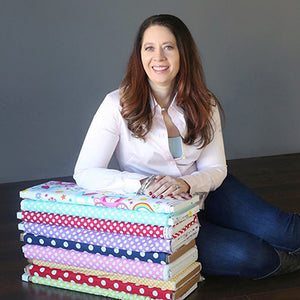 About Our Designer
My name is Kristi, and I have been sewing since I was a little girl. I have many fond memories of sewing with my grandmother in Saginaw, Michigan. Professionally, I've been sewing for others since 2005.
My inspiration comes from having three girls of my own to dress. I've loved creating the perfect outfits for birthdays, holidays, or any day you want your little one to feel special.
I love my customers and what I do, and you will receive a high quality item every time.